Awardees
Age-friendly Employer Award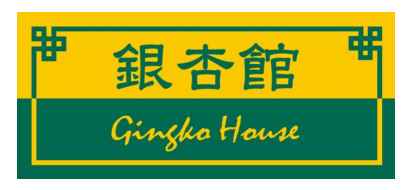 Support Senior Employment
Gingko House is Hong Kong's first social enterprise to promote "elderly employment". The diversified business now includes restaurants, organic farms, food manufacturing, catering, elderly bands, online and retail stores, etc. Flexible working hours are also arranged according to the needs of elderly employees. During the pandemic, instant food packages were arranged to cater to customers during the no dine-in policy while at the same time maintaining the workload of staff.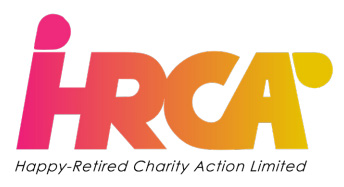 Golden-Age Job Matching Service
Happy-Retired Charity Action Limited ("HRCA") runs a dedicated job-matching platform for 50+ young-olds and retirees who are interested in returning to the workforce, providing profile accreditation services and job-matching services to help them develop their second career. HRCA recommends suitable candidates to employers. More than 1,000 young-olds have been invited for interviews at different companies / organisations.

Hiring Elderly Programme
The official retirement age for Hong Yip's frontline staff has been extended to 70 years under its human resources policy. Hong Yip also offers older workers part-time and full-time employment options. They can take on roles including consultant, trainer and auditor for training courses depending on their professional capabilities and work experience. A "Mentorship Training Programme" was launched in 2010. It appoints retired elderly employees as auditors to conduct assessments on the performance and abilities of new joiners on a regular basis.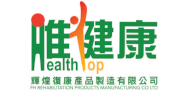 (Merit) Stay Inherited
The company provides a series of on-the-job training sessions for every newly joined young-old employee, in subjects including product knowledge, customer service and workflow. Large-scale group training is also provided every year to cultivate employee collaboration among colleagues and enhance team spirit. Up to 70% of colleagues in the "Health Top" stores are young-olds.

(Merit) Silver-haired Teacher Recruitment
The Silver-haired Teacher Recruitment Programme of Link Education Limited is designed for people who are considering retirement or have already retired. Their major roles are to provide academic and personal growth, career planning, interest development and other counseling and guidance services for students in primary and secondary schools. This part-time job allows retirees to enjoy flexible working hours and locations to accommodate their personal health and family needs.
Age-friendly Facilities Award

Bank of China (Hong Kong) Age-friendly Practices
Various barrier-free facilities are in place in the bank's branches, including ramp access, lifts, bells, while hearing aid facilities are provided. Additionally, ATMs are installed at a level where the keypads and screens are suitable for wheelchair access. Over 270 ATMs across the city are equipped with Voice Navigation. "Finger Vein Authentication" has been introduced to scan the finger and identify the unique finger vein patterns. After one-time registration for "Finger Vein Authentication", customers, particularly the elderly, can enjoy signature-free and password-free authorisation to conduct designated transactions.

Senior Citizen Residences Scheme
The Scheme aims to provide residences integrating housing, recreation, medical and care services under one roof for middle-income people aged 60 or above. The Scheme is supported by a multi-disciplinary team including social workers, nurses and property management professionals, together with the application of gerontechnology, to provide holistic support to residents for ageing-in-place. Age-friendly designs have been incorporated in the development, for example, double door viewers and adaptable designs which enable flexible use of space to cater for elders' current and future needs under different physical conditions.

MTR Age-friendly Station
Various age-friendly facilities have been put in place following feedback given by senior passengers, including: lifts and escalators installed at the exits of MTR stations; washrooms at 65 stations; additional seats at the platforms and at MTR bus stops; and giant signs pointing to station exits, washrooms, lifts and customer service centres, etc. In addition, all frontline staff are trained to understand the needs of elderly customers, and are able to provide attentive and caring services.

(Merit) Let's Enjoy in Holly
Restaurants are equipped with a wide and flat barrier-free passage to enable the elderly and those in need to move around easily, while the elevator makes it easy for seniors to reach all floors. Each floor has an accessible restroom with wheelchair access. Dim sum menus with large font size is also provided for the convenience of seniors, encouraging them to get out and about in the community for a better social life.

(Merit) Golden Age Care Anti-Pandemic Support Programme
Robocore deployed 34 smart robots, named "Doctor Golden", in 34 elderly homes. These artificial intelligence robots utilise autonomous navigation and AI technology to assist in work. "Doctor Golden" possess audio, voice control and video call functions, allowing it to interact with elderly residents, read newspapers and make video calls.
Age-friendly Business Innovation Award

"Sending Warmth to Thousands with Smart Technology" by Towngas
Developed by Towngas, the Smart Controller can be connected to a user's cooking appliance, allowing users to monitor the appliance's status through their mobile phones. The Smart Controller can be connected to mobile phones of the user and carers, and send an alert to them in the event that the elderly person forgets to turn off the cooking appliance before leaving home. They can then turn off the appliance remotely. If the Smart Meter detects abnormal usage or leakage, it will automatically cut off the gas supply.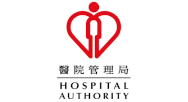 Telehealth Services via HA Go
'HA Go' is a one-stop healthcare portal integrating various HA apps with newly developed features. Its "TeleHealth" service has been extended to more clinical settings, reducing timeconsuming outpatient visits for the elderly. The "MyHealth" module enables patients to keep track of their health condition by recording self-measurement figures, and the "Rehab" module enables tele-rehabilitation exercises, which augments elderly patients' skills in selfcare and improves their health outcomes.

VirCube Immersive XR Extended Reality Rehabilitation Systems: VirCube XR SPACE & VirCube FLEXI
The VirCube Immersive XR Extended Reality Rehabilitation Systems provide different kinds of rehabilitation training, e.g. cognitive training, daily living skills training, community living skills training, etc. With lifelike, vivid, original and localised scene settings, the elderly can repeat various training exercises, in particular scenes that are dangerous or not recurrent in real life, such as fire, road-crossing and boarding transportation, in a safe and controlled manner.

(Merit) Dai3mimi
Dai3mimi employs a patented proprietary medium conduction sound system developed inhouse. It not only helps the elderly restore their hearing and regain the joy of listening, but also provides mobile entertainment and communication, enabling remote communication for hearing-impaired patients and making telemedicine possible. The patented rhythm vibration structure sound module helps the elderly relieve tinnitus, depression and dementia symptoms based on the rhythm of the sound source.

(Merit) HSBC HK Mobile Banking App - Lite Mode
The HSBC HK Mobile Banking App - Lite Mode is designed to help elderly customers who are less technology-savvy to easily manage their finances through mobile devices. The new version has a simple interface with clear icons and larger fonts. The Lite Mode allows customers to view account balances, transfer funds between self-named local HSBC accounts, set up time deposits and deposit cheques through their mobile phones easily.
Age-friendly Collaborator Award

Co-creating a Better Life for the Elderly
EMSD conducted comprehensive ventilation assessments and proposed improvement measures for over 700 residential care homes for the elderly and persons with disabilities across the territory, with a view to enhancing their anti-epidemic capabilities and strengthening protection of the elderly in preparation for potential pandemic waves. A volunteer team provides regular household maintenance services. Meanwhile, exhibition booths were also hosted in the Gerontech and Innovation Expo cum Summit to display innovative electrical and mechanical-related technologies to promote gerontechnology development and application.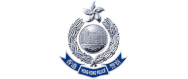 Project PINPOINT
Project PINPOINT was piloted by the Regional Missing Persons Unit of Kowloon East ("RMPU KE"). Bluetooth tracking devices were distributed to elderly persons with a high chance of going missing, enabling their caregivers to locate them through a mobile app and track them down with precision. Apart from training frontline police officers, RMPU KE also collaborated with the Social Welfare Department to hold workshops introducing the positioning devices to elderly-serving NGOs and property management professionals.

MTR Age-friendly and "Caring for Dementia" Programme
The MTR Corporation collaborated with Jockey Club Centre for Positive Ageing. Some 95 customer service centres in MTR and Light Rail stations now serve as detection points with the Campaign's mobile app installed. If a lost elderly person passes by, their carers will receive instant notifications on the mobile app. It also collaborates with the police in finding lost elderly persons in the MTR network. Over HK$3 million has been invested to enhance the gate system, so that lost elderly persons can be located in the stations by frontline staff after receiving the Octopus card number from the police.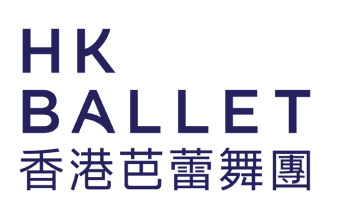 (Merit) Silver Ballet
"Silver Ballet" is a new online workshop launched by the Hong Kong Ballet, designed specifically for seniors during the pandemic. The course introduces ballet exercises that let participants experience the fun of ballet and music. The instructor gives guidance to participants on certain movements, including warm-up exercises, ballet arm and foot positions, standing posture, etc.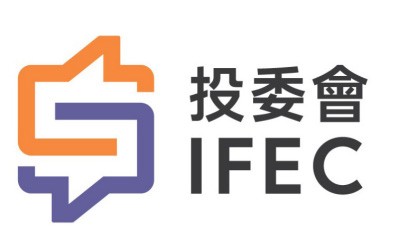 (Merit) "One Day Adventure with Grandparents Chin" Anti-Scam Programme for Seniors
IFEC delivers the anti-financial-scam programme "One Day Adventure with Grandparents Chin" to seniors through partnerships with NGOs and stakeholders. The IFEC offers the antifinancial-scam education board game for free. It also organises workshops and provides a board game guide for partner organisations. Futhermore, train-the-trainer workshops are provided to partners to facilitate them to promote anti-financial-scam messages.
Our City's Story Award

Bank of China (Hong Kong) Age-friendly Practices
BOCHK funds the Mobile Dementia Clinic, which travels to public housing estates in remote districts and the New Territories to conduct detailed cognitive assessment and group activities for elderly people in need, as well as provide further medical consultation support. The "With You Anywhere – Family Carer Support" (also known as the "Carers Garden") programme offers carers a comfortable and spacious place to receive practical care tips and a wide range of stress-relief activities.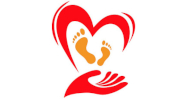 Change
The social enterprise "Change" provides pedicure services for elderly people in need. The volunteer team includes not only pedicurists, but also professional nurses, helping elderly people with ingrown and thick nails, or fungal nail infections. Currently, over 10 organisations have provided their premises for the team to carry out pedicure services for over 30 elderly people at a time, in the hope that they can be more active in the community.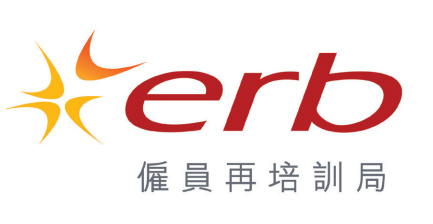 "ERB 30ers" Series
ERB is committed to providing a range of training courses and encourage the "Post-50s" to pursue skills upgrading with a view to empowering and unleashing their potential in the workforce. To commemorate its 30th anniversary, ERB launched the "ERB 30ers" Series. Many "Post-50" trainees in the series acquired new knowledge and skills through enrolling in ERB courses, and successfully embarked on a new career path, showcasing their strengths, enthusiasm and outstanding qualities.

(Merit) Elderly Mental Wellness Support Programmes at Estates
HKHS found that elderly residents in Moon Lok Dai Ha and Bo Shek Mansion in Tsuen Wan were in need of mental health support. It launched a series of Elderly Mental Wellness Support Programmes, including the "Moon Lok Dai Ha Dance Club", "Bo Shek 101 Online Radio", etc, to help the elderly reshape their life stories and train them to use technology to stay connected with others, and contribute to the community in a variety of ways.

(Merit) Protect Seniors from Fraudulent Losses
An elderly man who was not a customer requested to deposit HK$100,000 in cash into a third-party account, which drew the attention of the bank's business manager. It was found that the elderly man received a call from a scammer, who pretended to be his son's friend and asked the man to deposit cash into a designated account for "bail money". The branch advised the man to call his son, and successfully froze the suspect's account
My Favourite City Partnership Scheme Award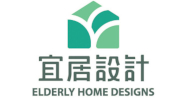 Age-friendly Home Modification Service
Elderly Home Designs provide one-stop home optimisation services through elderly-friendly home designs. With support from multi-disciplinary professionals in fields including occupational therapy, physiotherapy, long-term care, interior design and engineering, application of assistive devices and gerontechnology, etc, a hassle-free living environment can be tailor-made according to the situation and needs of the elderly and their carers, enabling the elderly to age-in-place.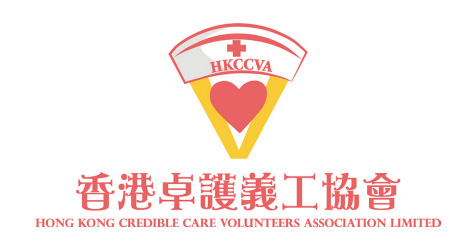 "Talk to You" Caring Call Programme
The Association collaborated with elderly service units and facilitated caring calls to the elderly by nurses to understand their needs and health conditions. The "Talk to You" Programme is designed for elderly singletons or those who had been admitted to hospital and recovered from COVID-19. Through the caring calls, nurse volunteers were able to understand the latest health conditions and needs of the elderly and answer enquiries on vaccination, helping them live a normal life again.

ABCD Shui Chuen O Family Network
The project was launched in Shui Chuen O Estate, Sha Tin, with the aim of improving residents' health awareness and addressing the health needs of the elderly through home visits and health activities. The Community Nurse Clinic provided healthcare, rehabilitation, medication and daily care consultations for the elderly and caregivers on a regular basis. During the peak of the pandemic, nurses responded to health enquiries from the elderly via Zoom or video calls, which brought much warmth to the community