Background
AGEING POPULATION IN HONG KONG
Hong Kong is facing a rapidly ageing population. The trend of ageing population is expected to be more apparent in the years ahead.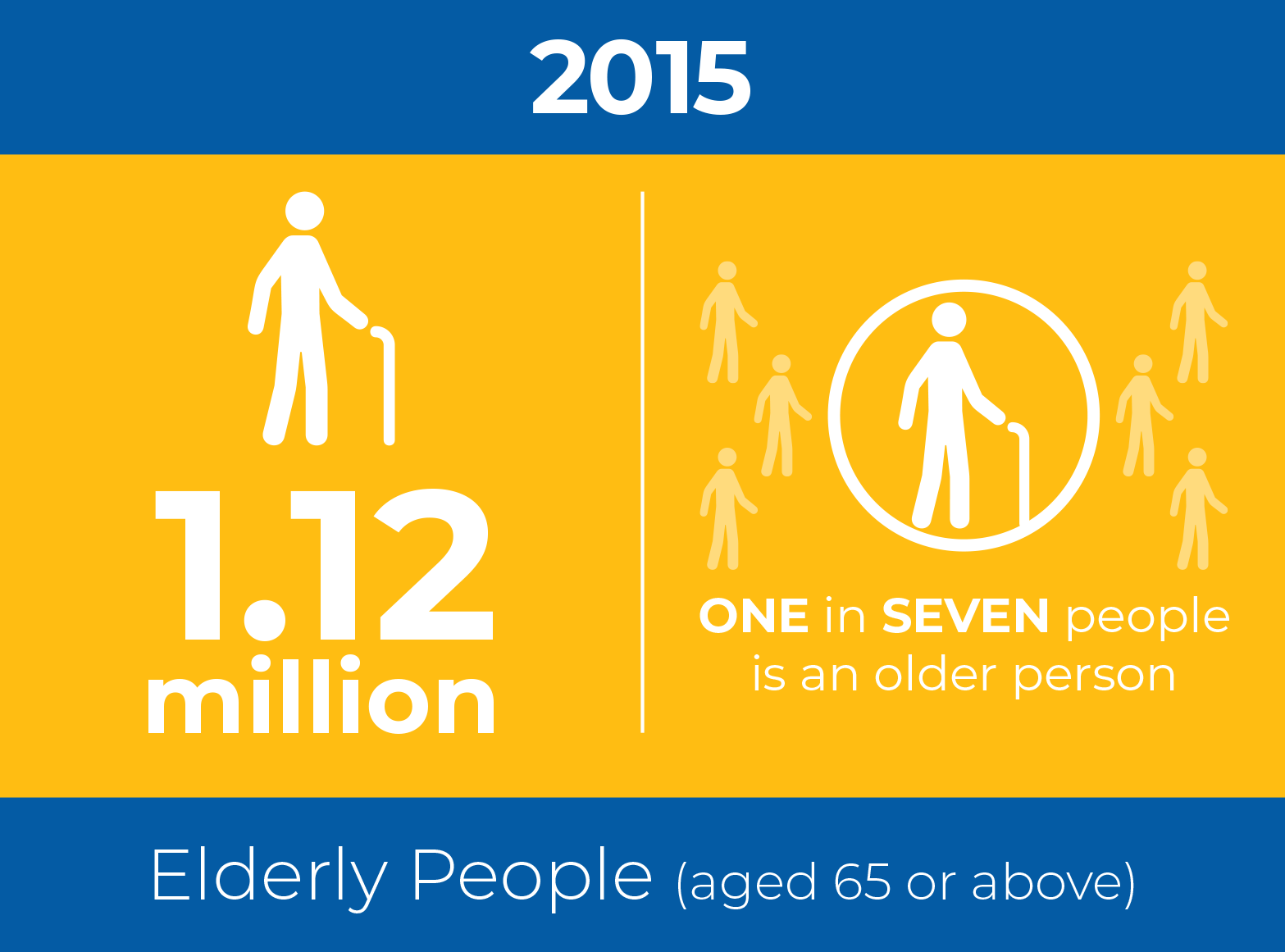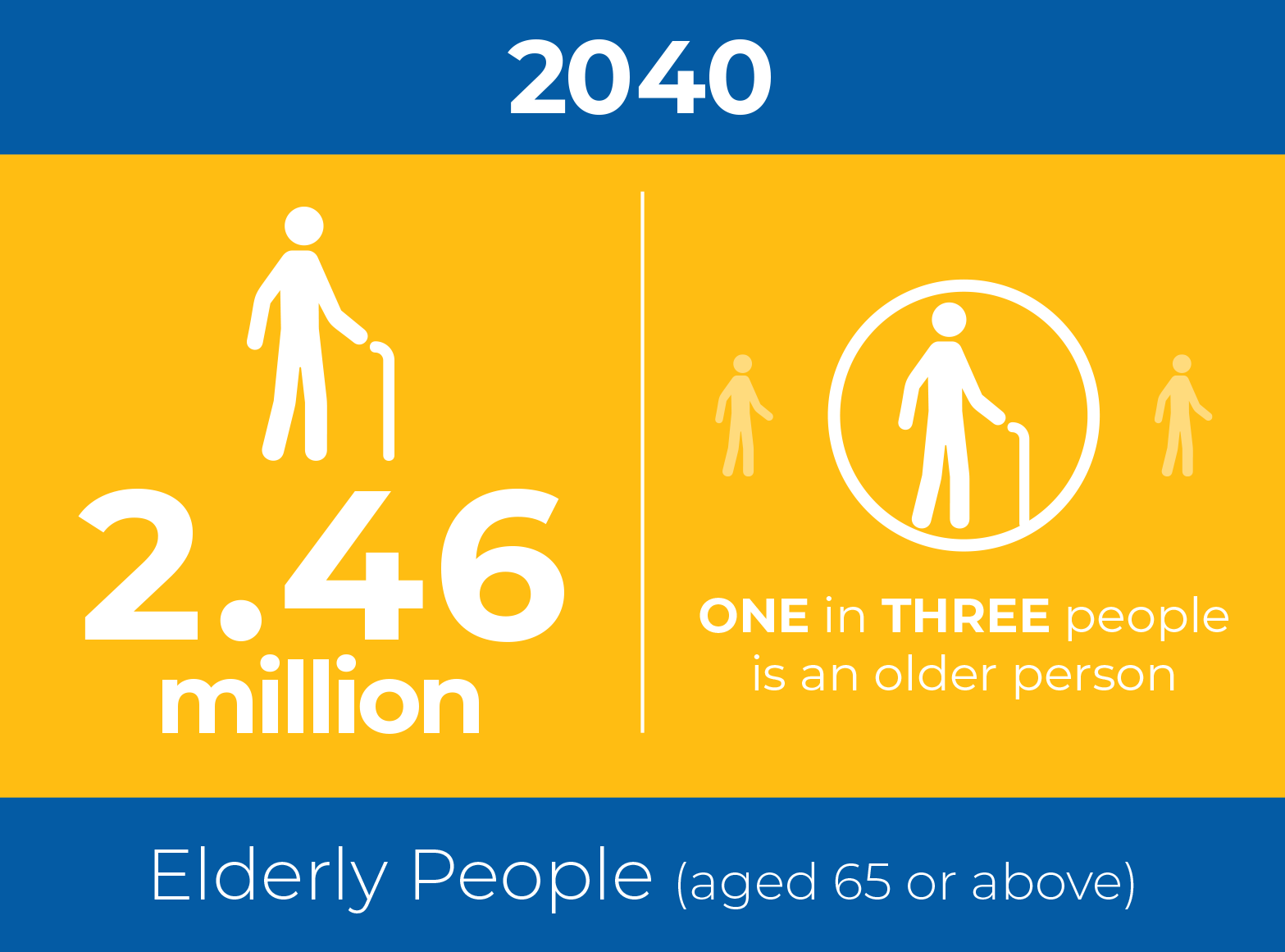 THE HONG KONG JOCKEY CLUB CHARITIES TRUST'S ELDERLY STRATEGY
The Hong Kong Jockey Club Charities Trust ("The Trust") has taken a proactive role in tackling the challenges of ageing population, and stipulated building Hong Kong into an age-friendly city as one of the overarching strategic themes in the coming three to five years.
The Trust has developed an Elderly Strategy which aims to help older people extend their healthy and active years of life and enjoy more fulfilling lives.
Four strategic priority areas under the strategy:
EXERCISE, NUTRITION AND PREVENTATIVE HEALTH

EMPLOYMENT AND VOLUNTEERING

INTERGENERATIONAL HARMONY

MENTAL WELLNESS
Building Hong Kong into an age-friendly city spans across all strategic priority areas of the Trust's Elderly Strategy and provides a foundation for actions.