Jockey Club Age-Friendly City Project
AGEING POPULATION IN HONG KONG
Hong Kong is facing a rapidly ageing population. The trend of ageing population is expected to be more apparent in the years ahead.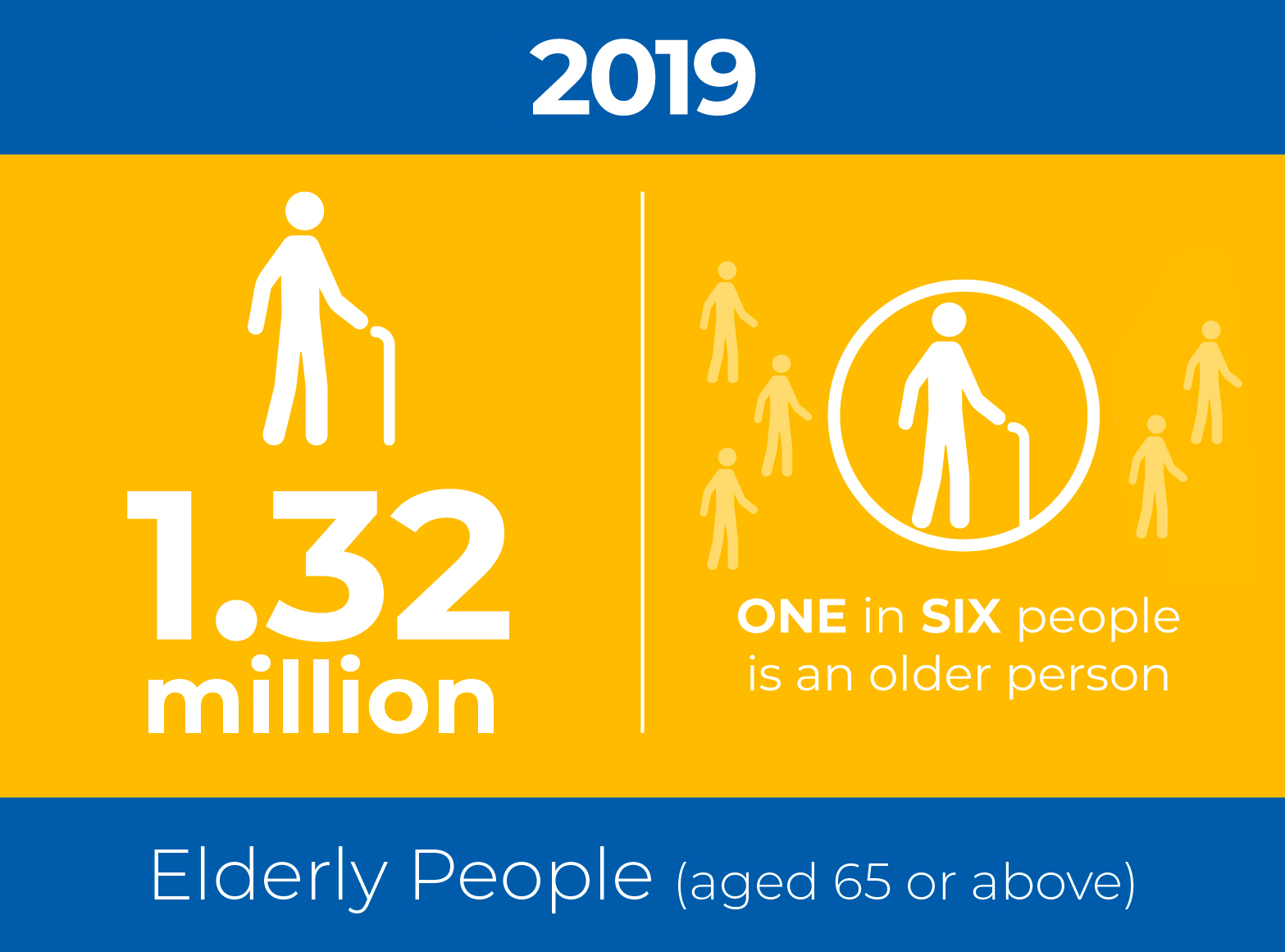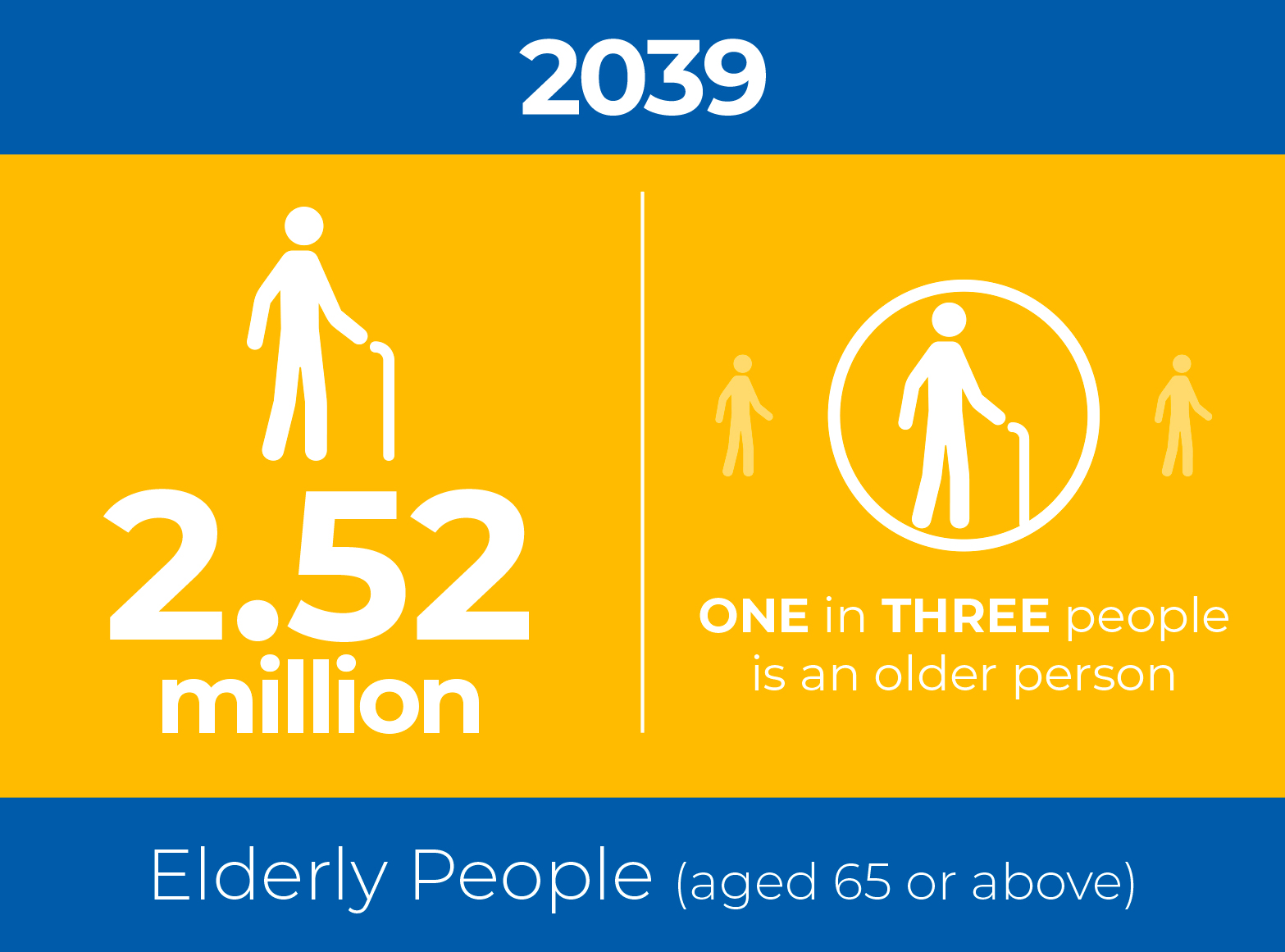 JOCKEY CLUB AGE-FRIENDLY CITY PROJECT
In response to the ageing population, The Hong Kong Jockey Club Charities Trust has implemented the Jockey Club Age-friendly City Project since 2015 in partnership with four gerontology research institutes in Hong Kong. They include CUHK Jockey Club Institute of Ageing, Sau Po Centre on Ageing of The University of Hong Kong, Asia-Pacific Institute of Ageing Studies of Lingnan University, and Institute of Active Ageing of The Hong Kong Polytechnic University.
The project aims to build momentum in 18 districts in Hong Kong to develop an age-friendly community through an assessment of their respective age-friendliness, recommend a framework for districts to undertake continual improvement for the well-being of senior citizens, as well as arouse public awareness and encourage community participation in building an age-friendly city.