Scheme Mechanism and Awards
Scheme Mechanism and Awards
The Scheme is composed of two parts:
Part I – City Partnership Scheme Sticker
All companies, government departments and public bodies which operate and have registered in Hong Kong are welcome to join the Scheme. Participating companies or organisations should have already adopted at least ONE age-friendly practice or activity or provide product(s) or service(s) catering for the needs of elderly people.
A set of certificate and age-friendly stickers (as below) will be distributed to all eligible companies or organisations in order to recognise their participation and contribution in promoting an age-friendly culture in Hong Kong. The stickers can be displayed at their offices, stores, branches, corporate website, promotion materials and social media platforms.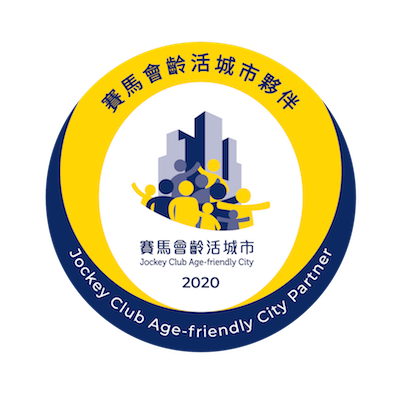 Part II – Special Awards
To recognise companies or organisations which demonstrate outstanding performance in promoting an age-friendly culture, seven Special Awards have also been designed under the Scheme.
AGE-FRIENDLY EMPLOYER AWARD

to recognise the awardees' continuous efforts in encouraging elderly employment

AGE-FRIENDLY FACILITIES AWARD

to recognise the awardees' contribution in providing accessible and well-maintained facilities which specifically cater for the needs of the elderly

AGE-FRIENDLY INNOVATION AWARD

to recognise the awardees' efforts in designing and providing innovative products, services or programmes which specifically cater for the needs of older people

AGE-FRIENDLY COLLABORATOR AWARD

to recognise the awardees' contribution in mobilising different resources (e.g. internal manpower, joint collaboration of business sector or non-profit sector) to launch age-friendly initiatives or practices that benefit the elderly on a sustainable basis

AGE-FRIENDLY BUSINESS AWARD

to recognise the awardees' efforts in introducing age-friendly services or products so as to form a new business model

OUR CITY'S STORY AWARD

to recognise inspiring story developed under the awardee's age-friendly initiatives that has a great impact on promoting an age-friendly culture in Hong Kong

MY FAVOURITE CITY PARTNERSHIP SCHEME AWARD