Awardees
Age-friendly Employer Award
Post-50 Internship Programme and Other Training Programmes
The Employees Retraining Board (ERB) has been attaching great importance to supporting the "Post-50" (aged 50 or above) through the provision of diversified training courses and support services. Various special programmes are also launched to assist elderly persons in acquiring knowledge and skills required for returning to the workplace. The innovatory "Post-50 Internship Programme" and "First-Hire-Then-Train" Scheme are good examples.

KMB Retired and Re-employment Programme
As one of the main public transports, buses serve millions of passengers daily. A large and professional team is indispensable to provide exceptional and efficient public transportation service. KMB has been emphasising on hire for talent and valuing the work experience of staff, thereby introduced the Retired and Re-employment Programme for different positions accordingly.

Love in the Horizon - Elderly
Attaching great importance to the well-being of employees, Meiriki Japan Company Limited established "Code of Conduct" and adopts the principle of "justice and respect", addressing equal opportunities for all employees. Meanwhile, the ability and eligibility of the individuals will be assessed during recruitment exercise, regardless of their seniority, gender, nationality, age and educational level.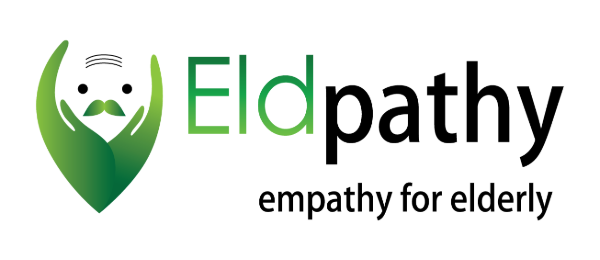 (Merit) Elderly Simulation Programme
Eldpathy promotes elderly employment by recruiting elderly people to be instructors of their programme. After receiving professional training, the elderly instructors will assist social workers in carrying out the programme and share their experience with participants to nurture empathy. Eldpathy has employed a total of 10 elderly programme assistants to support different projects, such as a yearly project with MTR Corporation, to build their self-confidence and connection with the society.

(Merit) Elderly Ambassadors
MTR is aware that senior passengers might have unique needs that are best understood by their peers. Through the Elderly Ambassadors programme launched in 2010, MTR hires and trains seniors aged 60-65 to assist seniors and passengers in the stations so as to improve their travelling experience. Every year, the Elderly Ambassadors work in around 20 stations to serve the passengers. To date, more than 400 elderly have been trained and hired on a part-time basis.
Age-friendly Facilities Award

Promoting Elderly-friendly Architecture in Hong Kong
Since its establishment 35 years ago, Architectural Services Department has been committed to "caring for the community" and "spreading love and care" in providing facilities development, maintenance, monitoring and consulting services for government-owned, subvented and entrusted projects. All along, the Department plays an important role in the planning, design and construction of elderly-friendly public facilities and open spaces.

Universal Accessibility Programme (UAP) and Hillside Escalator Links and Elevator Systems (HEL)
An age-friendly outdoor environment can make their daily life easier, strengthen their connection with the community as well as encourage social participation. In view of this, the Highways Department is committed to building age-friendly facilities to promote accessibility for the elderly.

Hong Kong Housing Society Age-friendly Facilities
Ageing-in-Place is not only a government policy, but also a wish of many elderly people. A convenient and safe living environment enables the seniors to take care of themselves and enjoy life positively and independently. Being aware of the ageing population, Hong Kong Housing Society has been establishing the elderly-friendly community over the years by promoting Ageing-in-Place, and integrated such advocacy into the property management culture.

(Merit) NWFB and Citybus Age-friendly Bus Compartment – Bus Safety
New World First Bus and Citybus have always been striving to provide a barrier-free and safe bus environment with enhancement on in-bus facilities and intelligent service, uplifting the accessibility for the elderly. Not only did the Companies retrofit extra handles and guard rails near the exit doors, all new buses are also equipped with safety belt on all seats, electronic stability control, and an active speed limiting system.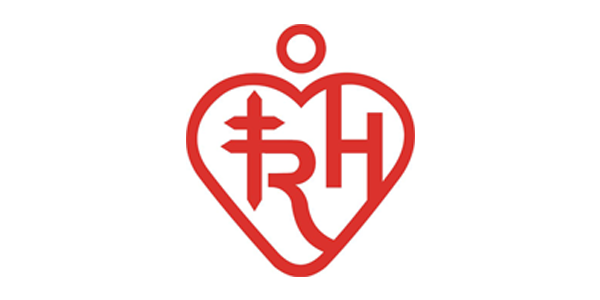 (Merit) Elderly-friendly Services
The Division of Geriatrics, Ruttonjee & Tang Shiu Kin Hospitals embraces the vision of elder and family centred care whilst promotes comfort, safety and cost effectiveness in services. Recently, geriatrics wards have been decorated with paintings, and an elevator and escalator have been installed at the entrance of the hospital, making it more convenient for geriatric clients.
Age-friendly Innovation Award

HKT eSmartHealth- Remote Healthcare Monitoring for Seniors
An ageing population is driving demand for healthcare and medical services for the elderly. And HKT subsidiary eSmartHealth Limited is providing exactly that for senior citizens. eSmartHealth is Hong Kong's very first cloud-based health data management service and offers "remote healthcare monitoring". This has been made possible by innovative application of user-friendly technologies that help the elderly live well in a healthy, safe and comfortable environment.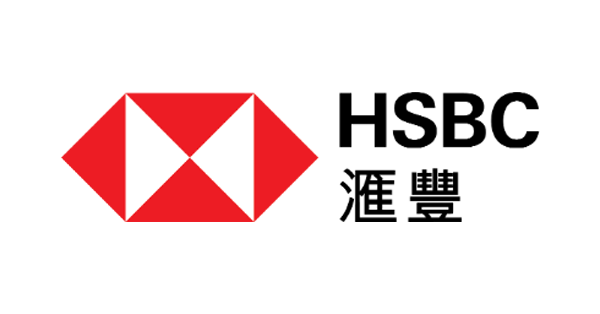 Community Banking Services (Dementia Friendly Banking, Age Friendly Banking and No Fixed Address Services)
The banking industry is an important part of our economy and plays a vital role in the daily lives of Hong Kong people, including the elderly. With an increasingly ageing population, HSBC is committed to helping its elderly customers manage their wealth and live a prosperous life, providing them and their families with relevant products and services, and assisting them in financial planning.

KMB Finding Missing Elderly
Seniors with dementia may get lost occasionally. Statistics show that over 17% of 1,000 missing elderly take public transport. Therefore, KMB set up the "Finding Missing Elderly" service last year by utilising technology and KMB's extensive fleet network. The location of the missing elderly can be tracked with their Octopus card number, tracing notice will also be posted on "App 1933" and the social media platform of KMB to increase the chance of finding the missing person.

SmartHealth & SmarT Caregiver Service
There are a significant number of singleton elderly in Hong Kong. Despite living with their family members, some seniors are still in lack of accompaniment due to work issues or other factors. In light of that, SmarTone Mobile Communications Limited infuses its powerful mobile network with creativity to carry out a series of health and safety-focus smart solutions for the elderly and their caregivers.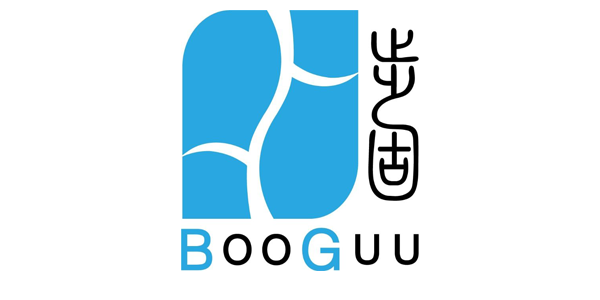 (Merit) Aspire Mobile AI Elderly Fall Risk Assessment
Falls are the leading cause of injuries in older adults, affecting 25% of older people. Aspire is a fast, reliable, and accurate wearable solution that identifies multiple risk factors of fall from a person's balance, walking gait, and lower limb function in 5 minutes. The solution can be operated anywhere, and provides detailed reports to help elderly care professionals deliver effective and tailored fall prevention treatments to reduce the risk of falls.

(Merit) HKTVmall Lite
HKTVmall launched the mobile app "HKTVmall Lite" in November 2019, which greatly simplified the interface design and payment methods, reducing the technology hurdles for senior group. "HKTVmall Lite" has a clean and simple design, with clear product category, extra-large fonts and pictures display, as well as voice searching. No online payment is required in Lite App. Users can choose to pay directly in the O2O Shops, or share the shopping cart with their family members for payment.
Age-friendly Collaborator Award

Consumer Education for Senior Citizens
The Consumer Council has been striving to protect the rights and well-being of consumers at large, with particular concern about the growing needs of ageing population in Hong Kong. The Council has been collaborating with different elderly service organisations, elder academies of universities, television stations, radio stations and government departments, in conducting various consumer educational activities and disseminating timely consumer information.
Post-50 Branding Campaign, Post-50 Love Upgrading Scheme, Post-50 Internship Programme
Cross-sector collaborations are essential for creating an age-friendly working environment. The Employees Retraining Board (ERB) has been taking a leading role to collaborate with different stakeholders, including training bodies, employers, government departments, social service organisations, district organisations, etc., to provide diversified training courses and support services for the "Post-50" (people aged 50 or above).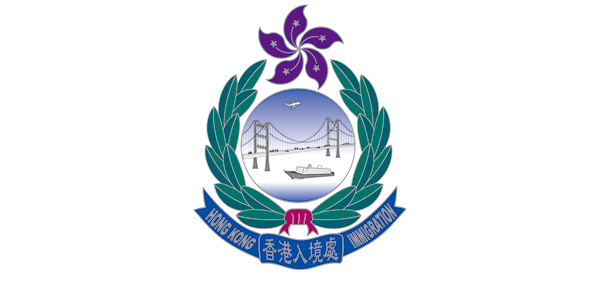 Territory-wide Identity Card Replacement Exercise, Evacuation Operations in Japan, Immigration Department Volunteer Work Team
Territory-wide Identity Card Replacement Exercise has commenced since 2018 to have the smart identity cards replaced by phases. Immigration Department simplifies the procedures proactively with smart and humanised concepts in order to provide more convenient and quality service to citizens of different age groups. When it comes to emergencies, Immigration Department will collaborate with relevant departments promptly to provide Hong Kong residents with assistance.

(Merit) Joyful Brain Health
A.S. Watson Group and Hong Kong Christian Service co-organised "Joyful Brain Health", a train-the-trainer programme which equipped corporate and elderly volunteers with cognitive training knowledge in order to help train their peers with mild cognitive impairment through games and cooking. The programme not only raised awareness on dementia, but also promoted neighbour support and fostered inter-generational harmony.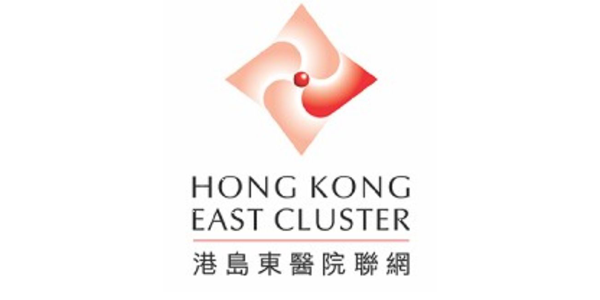 (Merit) Community Services Committee (Elderly)
Hong Kong East Cluster has proactively developed Medical-Social Collaboration to strengthen seamless patient-centred services for over two decades. Different communication platforms by specialties were formed with community partners. Healthyhkec website has been set up to serve as an e-platform to share elderly related disease information and community rehabilitation resources aiming to build up an elderly-friendly and healthier community in Hong Kong East.
Age-friendly Business Award

HKMC Retirement Solutions
Wholly owned by the Hong Kong Special Administrative Region Government through the Exchange Fund, one of the missions of the Hong Kong Mortgage Corporation Limited (HKMC) is to promote the development of retirement planning market. The HKMC Retirement Solutions have been launched for the retirees, including the Reverse Mortgage Programme, HKMC Annuity Plan and the Policy Reverse Mortgage Programme.

Brainastic
Mindvivid Limited developed cognitive-related application and service platform targeting dementia to provide users with brain trainings, establish a database with brain data, as well as serve as a research platform for delaying and screening cognitive decline, so as to enhance the understanding and awareness of the general public towards brain health.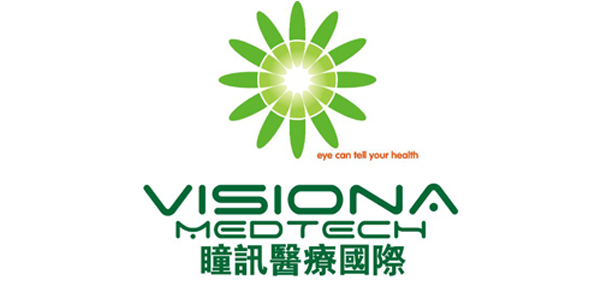 VisionaDR Intelligent Screening System
Visiona MedTech is a start-up company in Hong Kong, specialising in AI-powered retinal image analysis. Its self-developed VisionaDR provides retinal image analysis services for detection of Diabetic Retinopathy anytime and anywhere.

(Merit) HKT eSmartHealth - Remote Healthcare Monitoring for Seniors
Senior citizens are able to take regular health measurement, such as blood pressure, blood glucose level, body temperature and blood oxygen, via "Remote Healthcare Monitoring for Seniors" scheme. The recorded health data will be sync to the cloud for remote monitoring by medical professionals. If any of the readings are found to be abnormal, senior citizens are able to consult registered doctor in Hong Kong by the telemedicine platform "DrGo".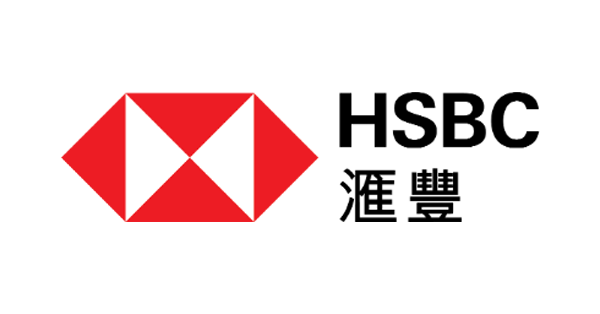 (Merit) Community Banking Services (Dementia Friendly Banking, Age Friendly Banking and No Fixed Address Services)
As the champion of financial inclusion, HSBC provides comprehensive services and support for the less privileged in the Hong Kong community, including customers with dementia or disabilities, as well as those who are homeless and living in sub-divided flats. Our goal is to ensure access to banking services by everyone in our society, irrespective of their backgrounds or personal circumstances.

(Merit) SmartHealth & SmarT Caregiver Service
To promote health-consciousness and self-healthcare in the ageing society, SmarTone Solutions developed the digital health monitor solution, SmartHealth. It provides an easy-to-use and convenient applications for daily measurement, even elderly can manage it at their fingertips with tablet or smartphone. In Feb 2020, SmarTone launched the "SmarT Caregiver Service", a solution tailored for customers with particular concerns about their elderly loved ones.
Our City's Story Award
Post-50: Sparkling Times Micro Film and Post-50 Trainee Stories Videos
The Employees Retraining Board (ERB) established a trendy title "Post-50" and launched the "Post-50 Branding Campaign" in 2019 to showcase the outstanding qualities and social value of "Post-50". ERB invited Sunny Chan to create and produce the "Post-50: Sparkling Times" micro film with four ERB "Post-50" trainees being the leading actors. ERB also produced a "Post-50 Trainee Stories" video series to showcase the learning and working experiences of these four trainees.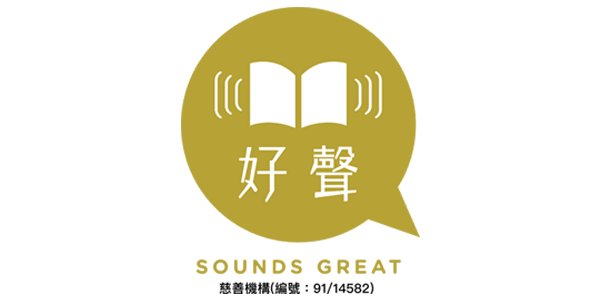 Sound Book Donation for Charity Visit
Founded in 2015, Sounds Great inherits Mr. James Wong's wishful thought of "leaving the most beautiful and melting voices in Hong Kong", and has invited celebrities and vocal talents to participate in the recordings of audio book featuring Chinese literature classics, Cantonese opera, artists' autobiographies and other stories to preserve collective memories and pass on Hong Kong culture, bringing elderly and people in need another option of entertainment.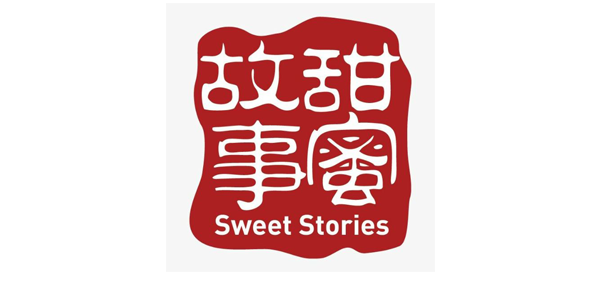 Memory Kitchen
Sweet Stories is a social enterprise that connects the community with food. Through retail and education, it popularises soft meal and helps patients with swallowing difficulties regain the joy of eating. The concept of "eating on the same table" is also promoted to reconnect the elderly with the community and break the relationship barrier.

(Merit) Elderly Ambassadors
MTR is aware that senior passengers might have unique needs that are best understood by their peers. Through the Elderly Ambassadors programme launched in 2010, MTR hires and trains seniors aged 60-65 to assist seniors and passengers in the stations so as to improve their travelling experience. Every year, the Elderly Ambassadors work in around 20 stations to serve the passengers. To date, more than 400 elderly have been trained and hired on a part-time basis.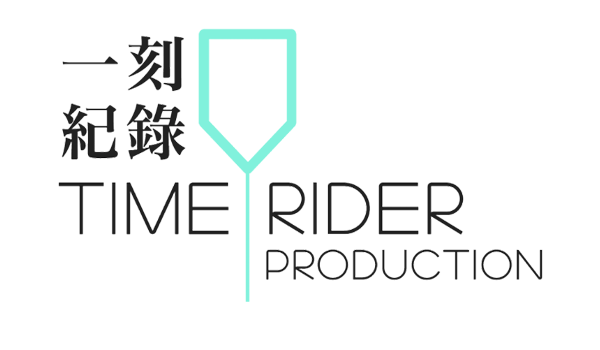 (Merit) Elderly Life Story Documentary
Time Rider Production specialises in real-life documentaries for the elderly and had produced legacy videos for those with terminal illness. One of these documentaries was premiered on an old lady's funeral arranged by her family. The funeral started off in a solemn tone. The mood was suddenly brightened up when the life story of the departed old lady unfolded on screen. She recounted how she escaped to Hong Kong in such a humourous and cheerful manner that moved everyone to tears of joy.
My Favourite City Partnership Scheme Award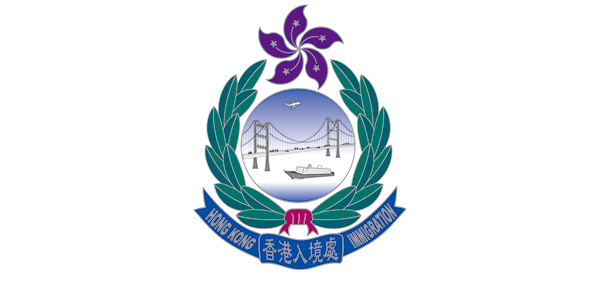 Registration of Persons Office - New Smart Identity Card
The age-friendly culture is a city-wide initiative involving community participation, while assisting those in need to live more conveniently with wide public support is the goal of different companies and organisations. Immigration Department has been dedicating to simplify the service process with the concepts of intelligence and humanity, offering hassle-free identity card replacement service for different age groups, adding human touch to the replacement process.